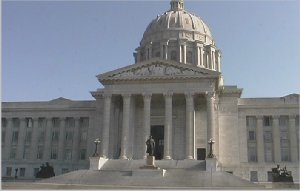 Designed such buildings as the Missouri State Capital, pictured above, the photo was taken by Carolyn Brooks and is used with permission.
He also designed the U.S. Post Office and Court building Denver Colorado.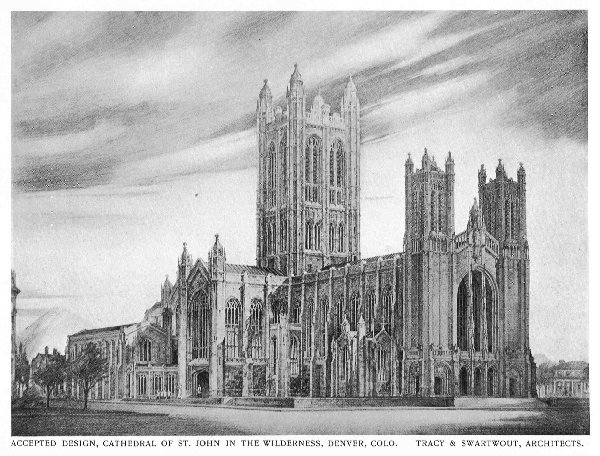 Appointed by President Hoover to the National Committee of Fine Arts. He designed a wing of the Yale Art Gallery. I'd like to get more pictures of buildings he designed!
In the fall of 1926 construction began on a new building that would unite the Yale University's art collections, then dispersed in several locations around campus, and provide increased space for the expanding collection. The Gallery of Fine Arts, as it was known, was designed by well-known architect Egerton Swartwout, B.A. 1891, and opened to the public on September 27, 1928. Swartwout designed the building in the Gothic style, favored throughout the University, borrowing elements from Florentine structures such as the Palace of the Bargello and the Davanzati Palace. The architectural detail of the building contains symbolic meaning: the relief sculptures on the High Street bridge, for example, represent winged females symbolizing Architecture, Sculpture, Painting, and Drama. Inside in the Sculpture Hall, the carved shields bear the coats of arms of great patrons of art, among them the Medici, Louis XIV, Philip II of Spain, and Charles I of England. The structure today, known as the Swartwout building, still houses portions of the Gallery's collection and is the center of exhibitions and programming during the restoration of the Gallery's main building, designed by Louis I. Kahn. From the Yale University Arts.