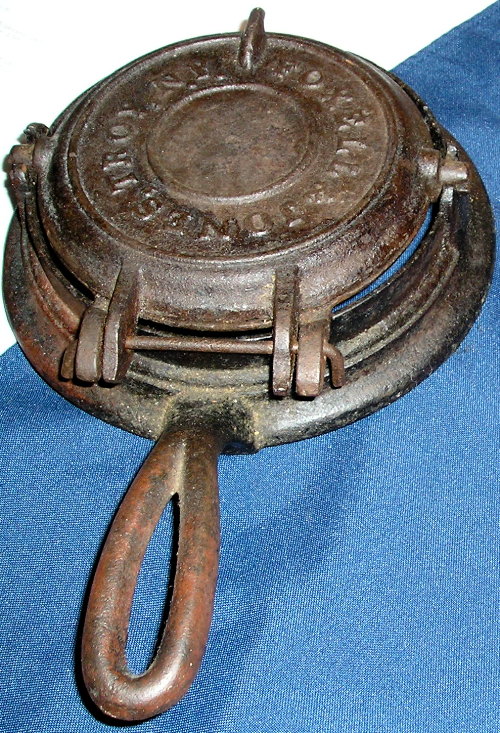 Frank is the authority on the Waffle Irons. So far he has research has shown three different sizes and three varieties. These pictures are from the collections of Frank Swartwout and Katie Swartwout.
The last two varieties do not include the Swartwout name.
FOXELL, JONES & MILLARD, TROY, N. Y. -- waffle irons marked C. SWARTWOUT PATENT 1869
DOXELL, JONES & MILLIARD, Troy, NY -- waffle irons (C. Swartwout Pat'd Aug.24, 1869)
Patent number is between 93944 and 94169
Frank will be providing more detail for me later on.
For more Swarthout, Swartwout, Swartout and Swartwoods, visit the Links page.